- About -
Danny Andress is an LA based pianist and composer whose music straddles the line between downtempo, IDM, and jazz. He was born into a family line of musicians, with his father, grandmother, great-grandfather all playing piano. From an early age he displayed a strong interest in music, first playing the drums and later approaching the piano. His grandmother encouraged him to study Debussy, Chopin, and Rachmaninoff, and his father helped guide his musical growth teaching him chordal harmony and how to play by ear. He started to listen to the music of Pat Metheny and Rush, and so began his obsession with harmony and rhythm. In middle school, he began memorizing a chord encyclopedia, which led to his earliest compositions. By the time he reached high school, his vocabulary was mature enough to land him a spot in the jazz band, where he started receiving awards for his playing. At age 17 he was a band leader running his first jazz quintet, and starting to take on gigs. A few years later, he was accepted into the University of California San Diego, and began to pursue a degree in music. He won music scholarships every year of his attendance. At age 19 he was approached by Latin-Grammy-nominated artist Luz Rios to become her keyboardist and go on tour. While in college, he started to explore electronic music and collaborate with other artists as an arranger or producer. Some of his notable teachers during this time include Kamau Kenyatta, Anthony Davis, Mark Dresser, Chinary Ung, Roger Reynolds and Lei Liang. In 2011 he was offered a fellowship to the University of California Irvine to pursue a Masters of Fine Arts in music, and to continue studying electronic music, composition, and improvisation under the tutelage of renowned pianist Kei Akagi (Miles Davis). After graduating, he began working as a freelance pianist, teacher, artist consultant, and music director. He was invited to join the band for Mexican Grammy-award-winning artist and celebrity, Ana Barbara, and performed with her for a few years, traveling to South American on a few occasions to perform. Once in LA, he found himself working extensively in a variety of capacities with different artists as a keyboardist or music director. He played with Zarah Mahler, Ray Goren, and Desi Valentine. He was a member of the band
Thrillhaus
, and a founding member of the trio
Conxux
and the duo
Leaf Leaf
. He has had the privilege of taking lessons from internationally renowned keyboardists including Eldar Djangirov, Shai Maestro, Vardan Ovsepian, and Kiefer Shackelford. As an artist, he writes music that is keyboard driven, harmonically sophisticated, and borrows from jazz, classical, and electronica.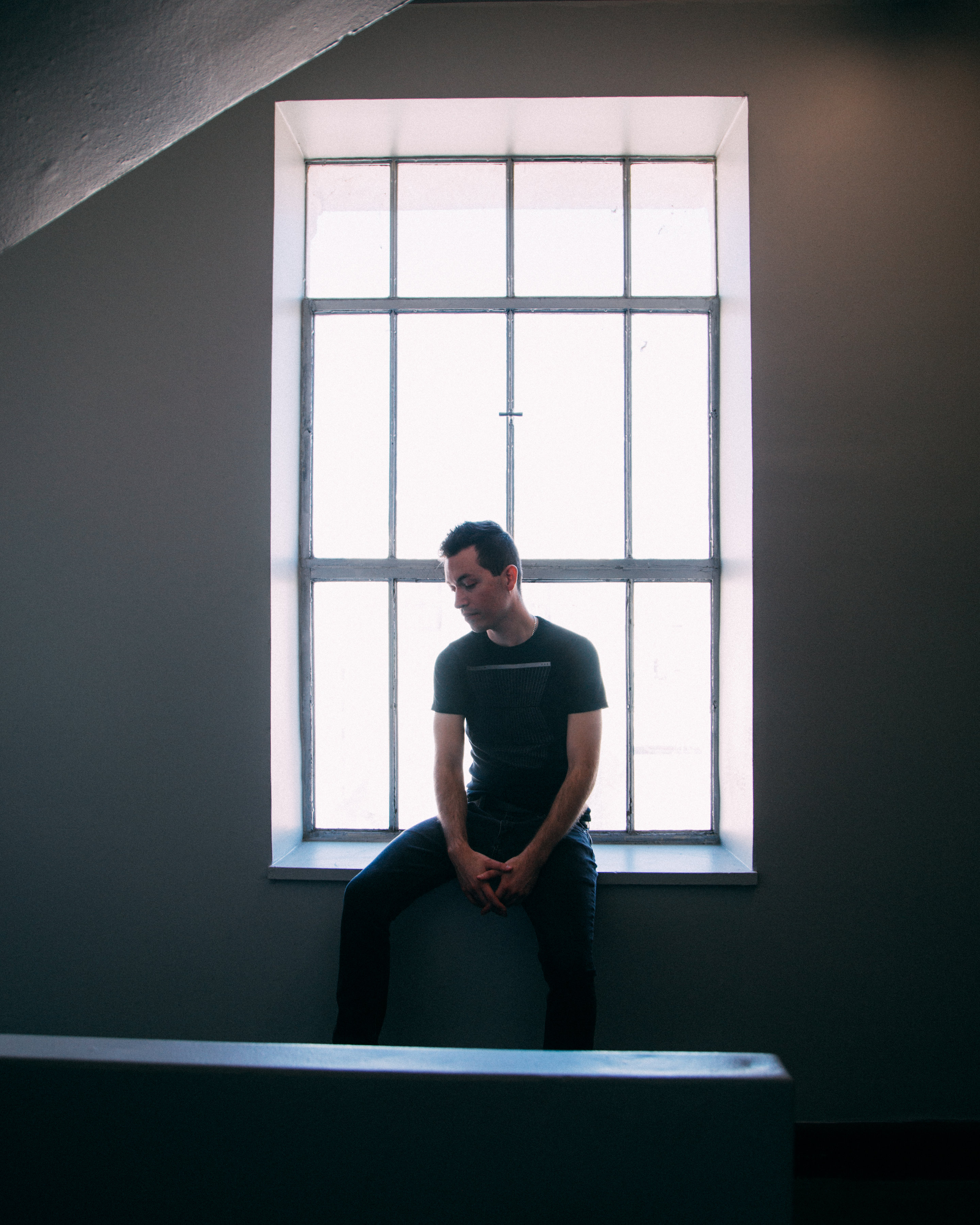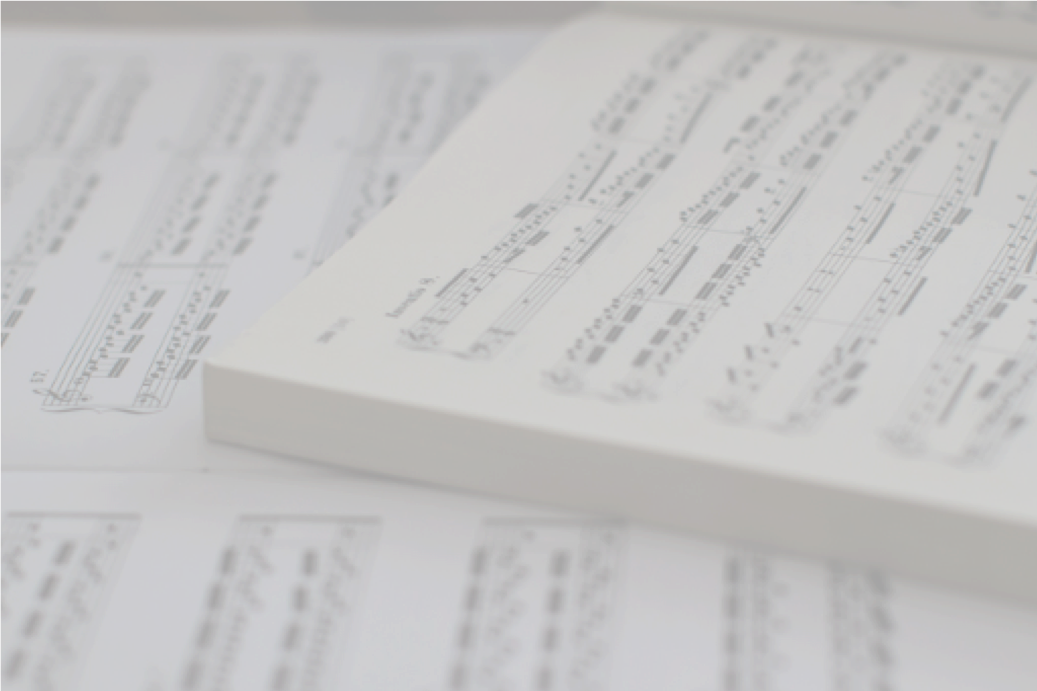 - Lessons -
Lessons take place at my apartment in Covina, in durations of 1 or 2 hours. Curriculum is selected based on the student's goals and interests. The first 30-minute lesson is a free, no commitment trial. Students must demonstrate a willingness to focus during lessons and practice at home.


- Prices -




$

75 / 1-hour (a la carte)



$

130 / 2-hours (a la carte)



$

150 / 1-month (4 lessons @ 30-min each)



$

250 / 1-month (4 lessons @ 1-hour each)

Acceptable forms of payment:

cash

,

check

,

venmo

,

zelle

,

cryptocurrency






ANDRESS PIANO STUDIO
1375 W. San Bernardino Rd., Apt. 243
Covina CA 91722
- Testimonials -


People say you should start to learn the piano when you are a kid. But not everyone have a chance to do so. I've always admire people who plays the piano. I love music so much and I've always wished that I can play the piano. Finally, I made the decision to just start learning the day before July 4th. I called Danny and spoked to him over the phone and he seemed to be very friendly and professional. I decided to do a trial lesson the very next day, on July 3rd. After the first lesson, I was determined that I will start taking lessons and make my dream come true. So far, I have taken about 8 lessons and I cannot express how excited I am each time I go to the class. I told Danny that I want to figure out playing a pop song by ear without looking at the sheet music. My focus is on being able to play pop songs. He totally took my words and have taught me so much for just 8 lessons that I am currently working on my very first song playing the melody and chords. It is so amazing that this is happening after 8 lessons. Danny is a really good teacher because he is very patient and encouraging. He knows so much that it amazes me when he can just listen to a song and play it instantly on the piano without looking at any sheet musics. Of course he knows how to sight read as well, and I plan to eventually to learn that as well. But he is like the perfect teacher that I could have found for my needs. Most importantly he makes the class fun and challenging. He assign homework that gets me involved in creating my own chord progressions and choosing songs that I like. I really don't know how it's happening but I feel like I've learned so much within just about two months. Of course I did put in lots of efforts myself on practicing a lot everyday. Because I love music so much, I am very motivated to keep practicing whenever I am free. Your fingers and the brain somehow will just slowly sync and you get so much better as you practice. I encourage any adults out there who also have a dream like I do to be able to play the piano; to make the decision now and give it a chance! Choosing Danny as your teacher is just going to be the best choice of making you motivated to learn and become more passionate about music! Danny, thank you so so so much for being a teacher! I am a very picky person about teachers, you are the best! So thankful I have found you as my piano teacher!!!!!!!

Sammi S.


Let me start by saying Danny is my piano hero. His musical talent is impeccable. His love for music shows through his teaching, his guidance, and his professionalism. My daughter and I have been piano students with Danny for almost 3 1/2 years and we have truly enjoyed every moment of our lessons. He is very encouraging with difficult piano pieces, while taking his time helping you learn without you feeling pressured or unmotivated. Although he keeps you accountable with your personal daily piano practices, he is still lenient with his teachings. He too is an exceptional pianist (and will play along with you). I am delighted that he is flexible and accommodating when schedules change from our normal routines. Make up sessions are easy to reschedule. By far, this has been the best piano lesson experience we have had. We've had 3 instructors but Danny has been the best thus far. He'll even play a jazz piece for you if there is time. Never a rushed lesson. Nice and smooth.

Shawny L.


When my wife and I were looking for a beginning piano teacher for our three children (ages 9, 8, and 6), several of our friends recommended Danny. We're so grateful for their advice and for Danny's patience and expertise. Danny has been coming to our house for just over a year now, providing three thirty-minute lessons per week, and over that time, the kids' skills and love of music have truly blossomed. We love that he allows our kids to develop at their own pace and that he helps them select (and even compose!) their own songs. Last spring, Danny invited them to perform in a recital along with their friends and some of his other students--it was a well-organized and memorable event. Danny is a true professional: knowledgeable, organized, punctual, flexible, articulate, and excellent at keeping kids focused and engaged. More than that, he's a talented musician (the whole family attended one of his shows) and just a really nice guy. If you've been searching for the perfect piano teacher, your search is over. Congratulations on finding Danny.

Deckard H.


My 8 year old son has been taking Piano lessons for 4 years now. When we moved from our last home we were on a quest to find the perfect instructor. As a musician myself I wanted to find someone who could both teach music theory and teach him to play by ear. My son loves classic soul music and pop... Danny is a phenomenal jazz pianist. The two make a great combination because my son is learning these beautiful chords to go along with his favorite songs. He also teaches from the traditional music books you see in most piano studios so every week we build a solid foundation.Prices are reasonable. Wifi is free (so you can work while your child studies). Most of all Danny is great with my son. They talk about pokemon and other shows my son likes. The class atmosphere is never rigid or boring. I Highly recommend Andress Piano Studio. If you're an adult wanting to improve your skills then Danny is a no brainer. He is truly a student of the art and he knows his stuff inside out.

Macho O.


We feel so fortunate to have found Danny for our son, because he is just such a patient and enthusiastic instructor, and a truly talented pianist himself. First of all, we love that he teaches our son how to play by ear, along with teaching him solid music theory, running scales, etc. We love and appreciate Danny's jazz background - he's got a great vibe, great soul when he plays, and his love for music is well received by my son, who loves soul music. There's nothing dry about Danny - he makes learning piano fun and engaging for my son. I highly recommend Danny amidst the plethora of piano instructors out there - for your child, or even for yourself. Danny has a diverse ear and his love for music, and for teaching, spans all genres.

Jamie C.


I cannot speak highly enough about Danny and his professionalism and enthusiasm when teaching both of my boys! They have learned a great deal from him and are excited about learning the piano from him! Danny is patient and can relate to them. He has great strategies that he's used to help the boys learn. We have had several piano teachers and none compare to Danny! Thank you Danny for all you do to help others learn and grow in their musical endeavors.

Alison F.


Danny is an incredible piano teacher. He is kind, patient, extremely knowledgeable and talented. He is really good at keeping our son interested and allows him to choose some of the songs he would like to learn. Our son is 9 years old and Danny has worked with him 1x /week for almost 2 years and he still looks forward to each weekly lesson with Danny.

Katy B.


I feel that Danny is by far one of the greatest Piano Teachers out there. I currently have been learning from him for almost 2 years already, and he has taught me a lot of things from the piano, learning how to go to college, write music, etc. We always keep progressing and advancing in music. Our music lessons never get boring, we always go over hand exercises, music, and talking about what happened in our week. For the first time I had meet up I instantly knew he was a great teacher. From his aura, how kind he is, and the things we went over in our first lesson. I previously had another piano teacher before him, and she is nowhere close to Danny. From what I learned with her in a month I learned it with Danny in a hour. Like Scales, circle of fifths, jingle bells, and starting a easy Chopin piece all in a hour. What I like most about Danny is that he always pushes you to achieve more, like after 6 months of lessons with him I had learned Arabesque by Debussy(not an easy piece for beginners). Then pushed me to join a recital to play that song in front of 60+ people. And helping me write 2 piano solos for high school jazz that ended up getting 2 solo awards. To be honest, I'm really grateful to have Danny as my teacher. He not only teacher but a close friend now. If not for him and music I wouldn't be applying to USC school of Music in 2 years for a music degree. Danny is a great and life changing teacher.

Jorge J.


You have found your new music instructor. Danny's expertise, patience and thoughtfulness stands above the rest. I gave him a call looking to try playing the piano for the first time (at age 25) and was greeted by a welcoming voice open to giving me a free trial to test the waters. He worked around my schedule to find a time that worked for me then when the day finally came for us to meet, I signed up for more the day of. It was clear to me that Danny loves what he does and he is great at it - a true music guru. Fast forward some months and I still find myself wishing we had more than just the allotted hour every time we meet. Fortunately, Danny's patience shines through here and lets our sessions extend a bit to continue our discussions and practice. This is to say I do not feel rushed and if we are on the verge of a breakthrough (for me) he is open to sharing his time. What stood out to me about his methods is his willingness to dig into my purpose/intent and tailoring our agenda to take us down the appropriate path to get there - improv/jazz/blues. Every session is something new learned and feels intentional to help the progression stay on track towards our goals. I have also seen him work with kids on other genres including classical and they are doing great from what I can see. This is it. Give him a call and give that free trial a try to see for yourself what it could be like to grow with your new music mentor. Side note: I have read through other reviews here and they are spot on with their 5 stars.

Vincent N.


As a professional drummer myself learning piano is something that I've always wanted to do but I've also been very afraid of. I went to music school and know some theory and ear training but even then sometimes it was difficult for me to understand what I was doing on a piano. I had one lesson with Danny and he was able to explain things that I've already known in the most simplest way and helped me understand them from a different perspective. My goal for the piano was never to become a professional pianist, but to learn chords to be able to write music and do some producing. Danny was able to give me the fundamentals that I needed to go ahead and figure out the rest on my own. That to me is worth more than gold. So whether you're a beginner, have been playing for a couple years, or are already a professional musician, I truly believe that Danny has the tools and skills necessary to take your playing to the next level. If that's not enough, he's nice and likes a lot of the same things I do and has become an amazing friend as well. I feel lucky to have met Danny and look forward to seeing what his career holds for him.

David D.


I've been a songwriter for about a year and a half and was feeling stuck in my piano skills so I reached out to Danny. I asked him to give me some lessons that could help me feel more confident on the keyboard and I've been taking lessons for a few months now. 100% glad I went to him for guidance. Danny could easily help me work toward my goals with his knowledge of contemporary composition and efficient teaching style. He had me drilling in no time! I had been wondering if my skills were limiting my own songwriting and after a few lessons with Danny I no longer was afraid. He's an excellent and patient teacher and is able to decipher the needs of his students quickly. I highly recommend him!

Mikey W.


Danny has been teaching my boys piano for a while. They have thrived under his tutelage. They were with a previous piano teacher who was very good but was killing their love of music. Danny comes to our home, is a patient teacher and is fun. He teaches the boys both how to read music and play by ear. He has helped restore their love of music. He is flexible with our schedule when we need it. I couldn't be happier with him as a teacher.

Jackie L.


I've known Danny for several years, and as a musician and keyboard player myself, have always admired his abilities and talent. He is truly a tremendous musician, and has such passion for what he does! Danny is a great person, and an amazing teacher. I'd recommend him to players on any level, beginner to advanced.

Jonah M.


Daniel is a great piano teacher and we feel so fortunate to have met him. His kind and patient nature keeps my son engaged and focused on his piano lesson. My son has been receiving lessons from him for 4 years now and is still motivated to learn. He is able to adjust his lessons accordingly so he doesn't get bored, and will incorporate popular music choices into his lessons to keep him engaged. His lessons are never rushed, and he truly takes time and effort in making sure my son is understanding. You can feel the sincere desire for him to educate and instill his musical passion, what a blessing! I love how he changes it up and will even teach my son to work on musical compositions. Because of this, I feel confident in starting my 3.5 year old next month. I know it's early, but he shows an interest and with Daniel's talent, I know I won't be disappointed! An added bonus is when Daniel plays and introduces a new piece to my son, WOW pure talent at its best! Keep up the great job Daniel, and thank you for all that you do!

Abby J.


I'm really grateful to have found this guy. He's very professional and he helps a lot. He always asks me, "What do you want to work on?" I say, "Debussy, Bach, technique, my compositions, and etc." He will always help you the best way he can and he also gives you a lot of stuff to practice... which I like. You should totally take lessons with this guy if you want to be a pro piano player.

Rachel M.


Danny is an excellent piano teacher for my sons, ages 13 and 10. My sons have been playing piano for 7 and 4 years, respectively, and they have been taking lessons with Danny for 6 months now. Danny is a steady balance of instruction and guidance. He instructs clearly and patiently on how best to learn a piece as well as guide on how to create a piece. My boys respect and like Danny and have continued to progress with a lot of enjoyment.

Nicole C.


Danny is my best piano teacher I've ever met. He patiently teaches old folks like me, and is very understanding. He makes any piece of music possible for me to learn.

Ye-Won L.


Excellent pianist, arranger, composer and music teacher. It's always a pleasure working with Danny Andress. He is truly an extremely talent individual as well as one amazing musician and live performer!

Michael S.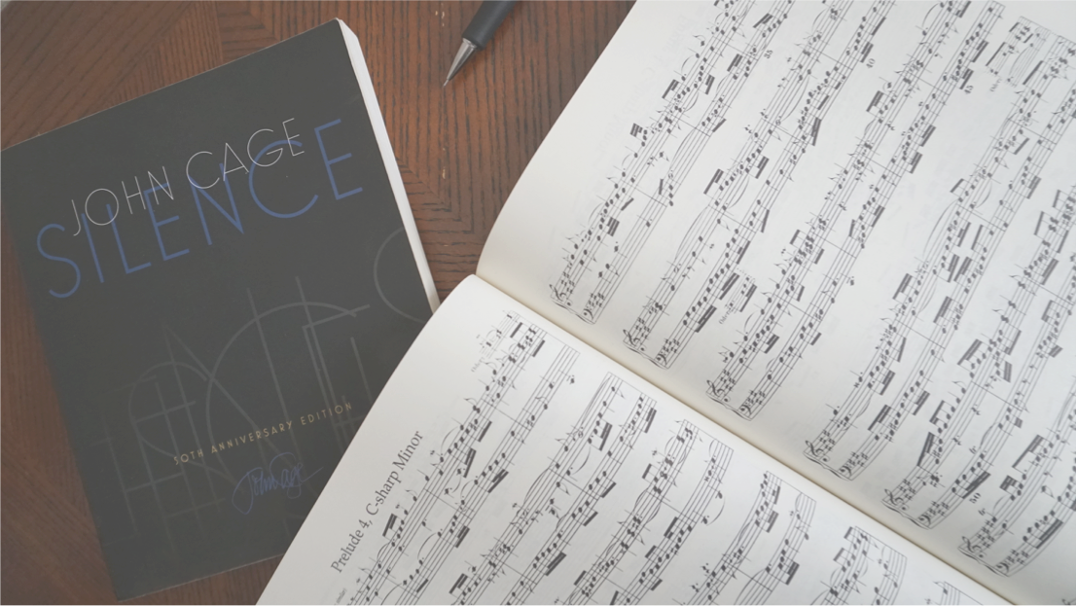 - Library -
Recommended Repertoire
C. P. E. Bach
Solfeggietto, C minor
J. S. Bach
Invention No. 4, D minor
Invention No. 8, F major
Invention No. 13, A minor
Invention No. 15, B minor
Little Prelude, C major, BWV 924
Minuet, D minor
Prelude and Fugue, C minor
Prelude and Fugue I, C major
Ludwig van Beethoven
Fur Elise
Moonlight Sonata, Op. 27 No. 2
Sonata Pathetique, Op. 13 No. 8
Howard Blake
Walking In The Air
John Cage
In A Landscape
Frederic Chopin
Nocturne Op. 9 No. 2
Nocturne Op. 9 No. 2 (easy)
Nocturne Op. 55
Prelude, E minor, Op. 28 No. 4
Waltz, C# minor
Claude Debussy
Arabesques
Clair de Lune
Reverie
Sarabande
Suite Bergamasque
Sergei Rachmaninoff
Prelude C# minor
Prelude C# minor (w/ text)
Maurice Ravel
Concerto in G major, 2nd movement
Erik Satie
Gnossiennes
Gymnopedies
Robert Schumann
Scenes from Childhood, Op. 15
Yann Tiersen
Comptine d'aun autre été - l'après-midi
Nobuo Uematsu
To Zanarkand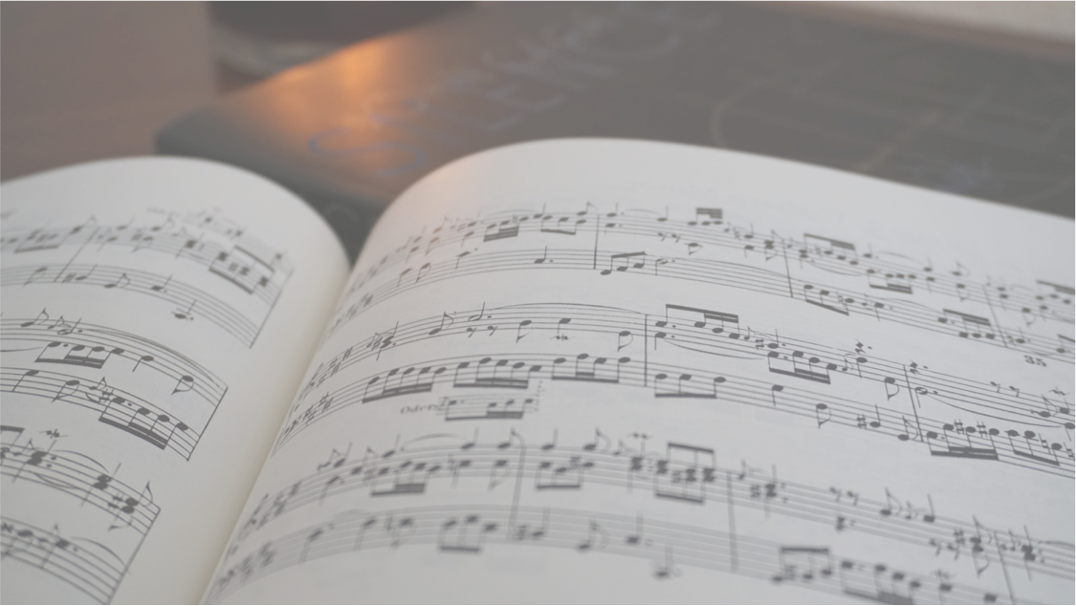 - Shop -



under construction